Fiction River: Broken Dreams

Edited by Kristine Kathryn Rusch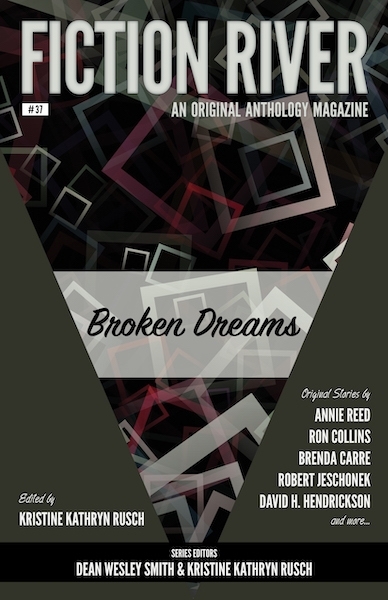 Our dreams demonstrate their power over us every day. We tell ourselves to dream big. We dream impossible dreams and follow our dreams to the ends of the earth. And sometimes life crushes our dreams or simply snaps them in two.
This volume from some of today's best short story writers reveals what happens when dreams break.
From a crime story about the family we choose to an alternate history set in Detroit (with orcs), these stories range from historical and alternate history, to fantasy, to revenge and vengeance, to heart-warming stories of loss, with even a couple of war stories in the mix.
But no matter the genre, these powerful stories prove unforgettable.
Includes:
"Pictures at a Hidden Exhibition" by Robert Jeschonek
"Degreased Hopes" by Michael Warren Lucas
"Twelve Seconds to Dreamtown" by Lisa Silverthorne
"For the Record" by Brigid Collins
"Lives Wrapped" by Annie Reed
"A Murder of Crones" by Brenda Carre
"Two Bullets for Grandma" by Ezekiel James Boston
"Runner" by Kristine Kathryn Rusch
"Broken Stick" by David H. Hendrickson
"Day of the Party" by Ron Collins
"From Whose Bays We Borrow" by Lee Allred